UK Parliament mulls a ban on free bets?
UK Ministers supposedly close to update of gambling legislation including a ban on free bets.
UK governments upcoming white paper on gambling industry updates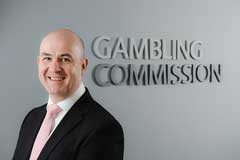 According to The Guardian and The Times newspapers, UK parliamentarians are expected to submit proposed gambling regulation in a few weeks from now. The regulations are reported to include a ban on free bets and introducing new maximum stake limit on online casinos to between £2 to £5.
The update of the 17 year gambling regulation are reportedly taken to address concerns about gambling addiction. The gaming law also sought to force online casinos to implement what is termed as "affordability checks". These is intended to determine how much a player can safely spend and then limit their activities accordingly.
In the case of stake limit of online casinos, a similar kind of law was imposed by the UK Gambling Commission on National Lottery online instant win games in the summer of 2020 where the maximum stake was changed to £5.
It is also reported that the proposed legislation will include plans for relaxing regulations for brick and mortar casinos in a bid to level the playing field in relation to online gambling operators. The plan is known to include raising the limit of install of gaming machines from 20 to 80 and also giving casinos permission to extend credit to wealthy foreigners.
---